3 Little-Known Waco Study Spots
It's that time of the year again — finals season. Cue the eye rolling and sighing because we've got you covered. We've spoken to the people and done our research, and we have found you the best study spots in Waco. This saves you the stress that comes with fighting zombie-like students around campus for a table and you won't have to camp out to find a spot at Moody… you're welcome.
Cultivate 7Twelve
First up, we present you a location that not many people know about. Located downtown and possessing the most quaint and secretive study spot is this self-acclaimed "community center." With art displayed on the walls and artists walking around who call this place a home for their creative process, this place has seriously cool vibes. This place not only inspires, but it fosters productivity as well, making it the perfect study spot.
(Doesn't this view make you feel like you're studying in NYC?)
Dunkin' Donuts
Step aside Starbucks, it's time for Dunkin' to rule the coffee world. In all seriousness, Starbucks is overrated. The coffee is overpriced, the coffee beans are burned, and the tables are always taken. Dunkin' on the other hand, has cheap coffee offered in bigger sizes, has better tasting coffee, and because so many people are blinded by Starbucks, there is often plenty of room to study. Dunkin' is all the rave in the North, why not make that happen in the South too?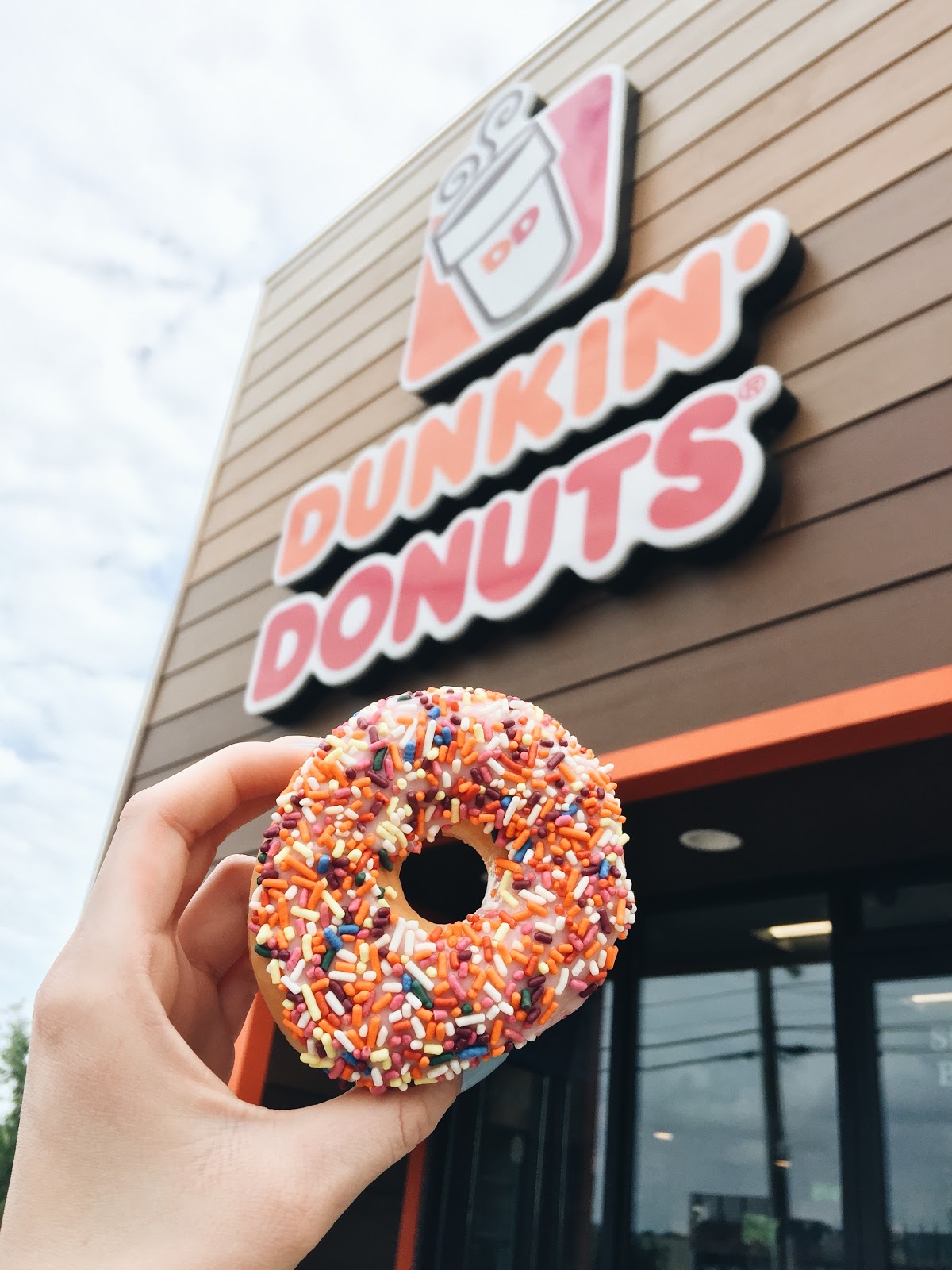 (Did we mention they have great donuts too?)
3rd Floor of the BSB in Hall E
If you don't have a car on campus or you just really want to stay on campus, apparently the BSB has some great hidden gems. For instance, we got a tip that on the 3rd floor of the BSB in hall E, there are some great spaces to study. Others shared tips that an exploration through the large building leads to many other great study spots. So, if campus studying is for you, you might want to go on a search throughout the BSB.

(Look at the BSB reflexin'!)
We hope you're able to utilize these spots, or maybe we inspired you to seek out your only little space. No matter where you choose to study this finals season, know you are so capable and we believe in you. Happy studying and good luck!
Written by: Avery Owens
Edited by: Abby Sowder
Photos by: Avery Owens