#Girlboss: Christi Proctor
Can someone say #girlboss? Christi Hurst is a business mogul, having founded Spice Village, and now runs two boutiques on Austin Avenue: one dedicated to her own interior design business, and one to her manufactured luxury bedding. Who knew we had another local celebrity living among us? I'm not talking about Chip and Joanna Gaines this time, though, Christi was also cast on TLC's reality TV show, Trading Spaces, from 2003 to 2007. This, however, will not be the last we will see the creative mind of Christ Hurst.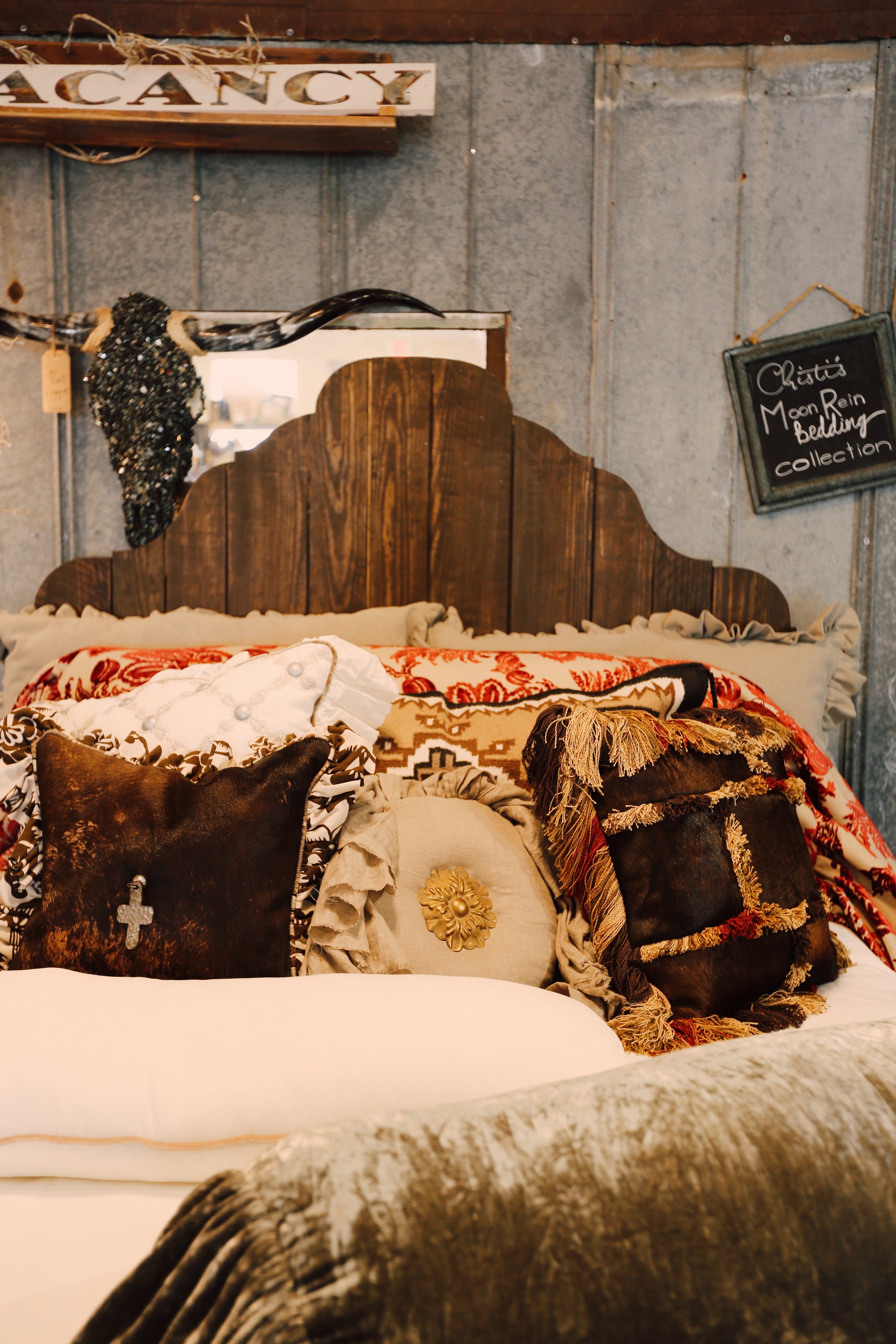 Christi studied in the interior design program here at Baylor University. Out of college, she worked at a furniture line set up in Sironia, a cafe on the intersection of Fifteenth St. and Austin Ave. Soon thereafter, she had the opportunity to run her own design business out of the store as well. Christi pointed out that being a vendor is the best way to start out in the field so that you can focus more on your content, while someone else runs the storefront. Christi said it was "kind of the perfect way to start a business if you don't have time."
When Christi expanded on the idea of vendors buying square footage to sell their products from, Spice Village was born in 1996. Once home to The Waco Hardware Building, Spice Village was the next to take claim of the 30,000 square feet space. The brightly colored, Waco hot-spot was once your ordinary furniture store, while the other half of the store was incorporating the new vendor concept. Christi's idea stuck, and soon Spice Village was keeping customers alert at every turn with stall after stall of trendy and local products.
Christi mentioned that the hardest part of starting her first company was being a woman in business, "especially not having any history in that kind of business, and trying to get it financed." Fortunately, the Small Business Association was able to help get her business plan on its feet. She admits that it took a couple years before she could take a paycheck home, though. At the time when Spice Village began, large mom-and-pop furniture stores were very popular. Upper-class families would frequent these stores and also hire their design teams to come into their homes. With the rise of purchasing items from the Internet, and leaning towards cheaper, mass-produced items as well, these mom-and-pop furniture stores began to start closing their doors. The appeal of lower prices and convenience threatened the local furniture stores that valued quality over quantity. However, Christi's concept of one store containing many stalls for vendors came just in the nick of time.
Leaving Spice in the hands of her business partner, Christi took up the opportunity to be on Trading Spaces. It was a job she stumbled across while looking for education classes to renew her interior design license. Conveniently, Christi grew up a pastor's daughter, and she moved around a lot, which allowed her to be flexible and accommodating. She has always had a passion for performing and didn't mind being in front of the camera. Christi said it was "the best experience of her life because of all the people she met, and have stayed in touch with." On the other hand, her own design business fell to the wayside, as she wasn't able to keep up with living life on the road. Although, Christi says she learned how to get more "bang for her buck" here and there while designing for her own clients.
Following her part in Trading Spaces, Chris Proctor, head of the film and digital media department at Baylor reached out to Christi to design a movie set for an independent film he was producing called Where We Started. Christi reflects on this experience as one of her favorites and has hopes of being able to do something like it again.
Christi Proctor would say "I'm very quirky, I'm not your normal designer." We both agreed that her style has lots of layers. She runs her interior design company out of Christi's Moon Rein on Austin Ave., and sells her very own Moon Rein Bedding there, too.
Christi's eyes are sparkling with treasured memories as she paints her experiences in design for us. She is passionate and genuinely happy to be working in interior design, and finally working for herself in Waco. Christi remarks, "I can design whatever I want, without the limitation of someone telling me what to do."
What is Christi looking forward to now? She can't spill the details, because it's just that awesome. But what we do know is that "it will beckon to another time, something completely different."

Written by: Vivian Roach
Edited by: Abby Sowder
Photos by: Carissa Setiawan