Andi Perkins
Class: Senior
Major: Professional Writing with a Minor in Non-Profit Marketing
Hometown: Nacogdoches, Texas
There are some things that just go together. Like ice cream on a hot day, bluebonnets in springtime, and Andi Perkins in the backyard of Common Grounds. Seriously, name a more iconic duo…I'll wait. Although she's a self-proclaimed tea drinker, you can find her at her favorite coffee shop on any day of the week writing papers, editing Buttoned articles, and dawning the sleekest threads. With a schedule that keeps her on the go, Andi's put together style ensures that she's dressed to kill from the first drop of early morning coffee to the last drop of afternoon tea. We love our Comma Queen, and she is So Hot Right Now.

How would you describe your style?
I would say classic, put-together, and British-inspired.

Do you have a specific style icon?
I get inspiration from a few different places. I've been following this fashion blogger, Audree Kate Lopez, for about a year now, and I love to get styling tips from her. She is always so on trend and has the most creative ways of making the same pieces in her closet look different each time she wears them. Here's her Instagram if you want to check her out: @simplyaudreekate I also like to take the styles of movie or TV show characters that I really like and make them my own. Someone once told me that my style looks like it could be in a movie, which was probably the greatest compliment I've ever received (haha!).

If you could steal any celebrity's closet, who would it be?
I would steal Dodie Clark and Zoe Sugg's. They are both amazing British women who know how to rock a peter pan collar. Dodie Clark has more of a dark, neutral style that matches the moodiness in her music. Meanwhile, Zoe Sugg is bursting with color. As a YouTube sensation, she's always wearing unique statement pieces. I think my style divides evenly between these two. I'm channeling more of Dodie today, but my inner Zoe comes out from time to time.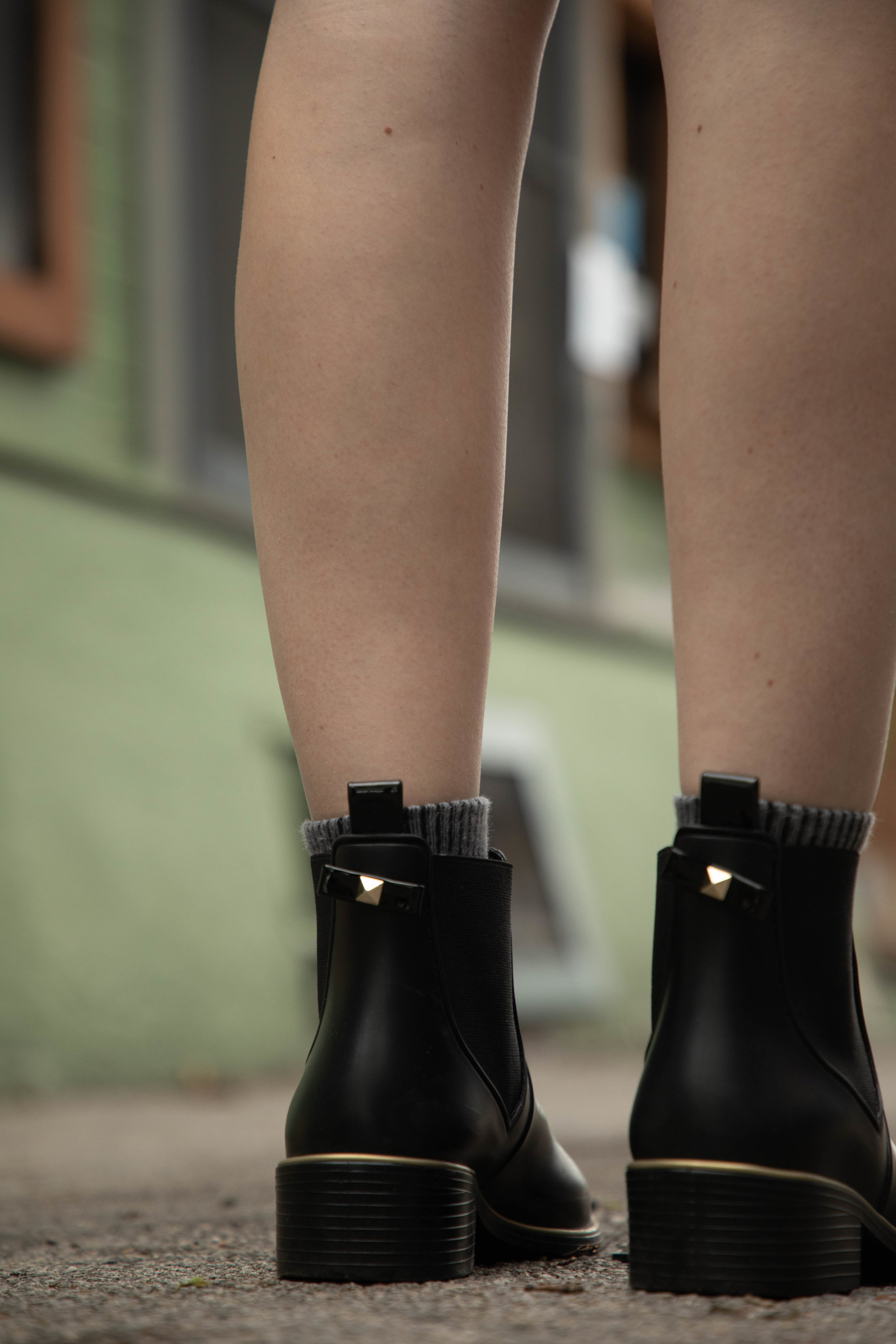 What's your favorite article of clothing and why?
I'm a huge fan of jumpers! I love that we have found a way to take the comfort of overalls and make them look cute. They're so versatile, too. I can just throw it on over a T-shirt for spring or wear it with a sweater and tights in winter. It's perfect for literally any season.

Where do you typically shop for clothes?
Zara, TopShop, Marshalls, and M&S Pharmacy – a little boutique that also doubles as the pharmacy in my hometown (lol,…just East Texas things).

How do you think your style has changed since coming to Baylor?
Well, considering I used to think a T-shirt, skinny jeans, and cardigan was the height of fashion, I think it has changed for the better. I truly was not stylish before coming to Baylor, but I saw college as an opportunity to really explore the artistic expression of clothes. I just started wearing clothes that I thought were cute and went from there. I used to be really afraid of color, but now I'm more willing to add a pop of it here and there as well as a unique statement piece. A lot of the time this comes from the accessories that I wear like my watch. My style has certainly progressed and evolved since freshman year, and it will continue to do so as I enter the next season of life. Since I'll be going to grad school at Baylor and working as the Events Manager for Baylor University Press, I feel like my style is shifting to be a little more professional and workplace chic.

What trends are you currently into?
You can never go wrong with embroidery. It's so simple and elegant. I also really love the different hem designs that they're putting on jeans. I've seen hems that are frayed, asymmetrical, and even a few that are like mini peplums. I think it's a really cool way to make something as simple as denim look unique.

What advice would you give your freshman self (regarding fashion, life choices, favorite hobbies etc.)?
Own who you are, and don't worry what everyone else thinks. I think I spent a lot of time worried about what people would think about what I wore, said, and did. I think I wasted a lot of time pleasing other people instead of being true to myself. Once I started being unashamedly me, everything just sort of fell into place.

What has been your favorite thing about being part of Buttoned?
Buttoned has been such a wealth of creativity and community in my life. I love that so many personalities and styles can perfectly mesh together to create something as special as Buttoned. There is such a deep passion that runs through our team, and I think that translates into any article we write. We're excited about fashion and the little things in life, and we want our readers to experience this through our articles. I'm going to miss this team so much next year!

Before we let you go, what is your go-to order Common Grounds order?
Well, I'm definitely more of a tea person, but living in Waco has at least made me a coffee appreciator. Right now, I've been leaning toward the Clover Latte on the Spring Menu, but I also really love a Caramel Latte or Caramel Coffee Crunch.

What she's wearing… shirt: The Spruce, overalls: TopShop, shoes: Kate Spade, earrings: M&S Pharmacy, necklace: gift from Mom, watch: Kate Spade



Written by: Sami Caldwell
Photo by: Michaela Schirra
Edited by: Abby Sowder